PRACTICE speaking in front of an audience
At Blue Danube Speakers (a Toastmasters club) in Linz we meet to practice our public speaking skills. Through our club we improve ourselves, strengthen our self-esteem, and learn leadership and organisation skills. Would you like to join one of our meetings and see what it's like? We are a non-profit club and warmly welcome guests at every meeting. Do yourself a favour and attend our meetings.
Presentations, Public Speaking
Practice public speaking in front of a small to medium-sized group (normally around 10 - 20 people), in a safe and friendly atmosphere.
You can speak in English or German.
We are committed to make everyone feel comfortable.
Learn to react confidently to tricky questions and prepare yourself for spontaneous encounters, and unplanned elevator pitches. Whether you are an ambitious project leader, a start-up founder or an employee filling in for an absent colleague, this is your opportunity.
Club members will give you motivating feedback on what you did well and where you could improve. You will also learn how to give constructive feedback to others, in a positive way - a valuable leadership skill for any professional.
Once you decide to become a member of our club and you start your path of becoming a confident speaker, our experienced club members will be there to mentor and guide you. The club members stay on your side, give you valuable advice and assist you to develop your speaking skills.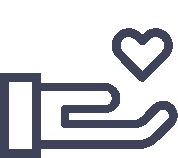 Our rhetoric club, Blue Danube Speakers, was founded 2012 in Linz. Our club has 20 members and our common goal is to improve our speaking skills.
We organise meetings every second week in Linz, at the Volkshochschule Linz (at Wissensturm).

There are many different reasons why our members join: to become confident when speaking, to be more out-going, to practice English, to practice impromptu speaking, or to boost self-esteem.

What's your motivation to join our club?
Find a community of like-minded people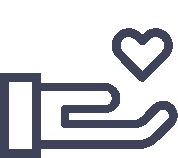 YOU CAN MAKE MORE FRIENDS IN TWO MONTHS BY BECOMING INTERESTED IN OTHER PEOPLE THAN YOU CAN IN TWO YEARS BY TRYING TO GET OTHER PEOPLE INTERESTED IN YOU.
Our meetings take place every second week on Monday. Thanks to a cooperation with the Volkshochschule Linz, we can meeting in their seminar rooms at Wissensturm. Currently, due to COVID-19, we meet online via Zoom.
​
Each meeting has a clear structure and time-limit, which has proven to be efficient and beneficial for all participants.
​
​
Where?
Online via Zoom OR
Volkshochschule Linz (at Wissensturm)
Kärntnerstraße 26, 4020 Linz
​
We often are in room 10.7 (10th floor, room 7).
Please check the monitors in the entrance hall in case there are changes.
​
​
When?
Monday every second week at 7 p.m.
​
​
How much does it cost?
Participation is free for guests and for registered members of the Volkshochschule.
For the full learning experience and access to the online learning materials, you need to become a member of the club for a monthly fee of 10 Euro.